Keynote Speakers
We are very pleased to have acquired the services of an excellent selection of keynote speakers for the symposium The speakers and the titles of their talks are shown below.
---
Prof Andrzej Szalas
University of Warsaw, Poland
Partiality and Inconsistency in Agents' Belief Bases
More details ...
---
Prof Arkady Zaslavsky
Commonwealth Scientific and Industrial Research Organisation (CSIRO), Australia
Internet of Things, ubiquitous sensing and sensing agents
More details ...
---
---
---
Prof Andrzej Szalas
University of Warsaw, Poland
Partiality and Inconsistency in Agents' Belief Bases
Abstract:
Agents' beliefs can be incomplete and partially inconsistent. The process of agents' belief formation in such contexts has to be supported by suitable tools allowing for expressing a variety of inconsistency resolving and nonmonotonic reasoning techniques.
In this talk I will discuss 4QL*, a general purpose rule-based query language allowing one to use rules with negation in premises and conclusions of rules. It is based on a simple and intuitive semantics and provides uniform tools for lightweight versions of well-known forms of nonmonotonic reasoning. In addition, it is tractable w.r.t. data complexity and captures PTIME queries, so can be used in real-world applications.
Reasoning in 4QL* is based on well-supported models. Therefore I'll also discuss a simplified and at the same time generalized definition of well-supported models and a new algorithm for computing such models.
The talk is based on a joint work with J. Maluszynski.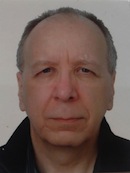 Biography:
Andrzej Szalas is a Professor of computer science at the Institute of Informatics, University of Warsaw, Poland and at the Department of Computer and Information Science, Linkoping University, Sweden. He obtained his degrees in computer science from Warsaw University: PhD in 1984 and habilitation in 1991. In 1999, he obtained the scientific title of professor from the President of Poland.
He is an expert in logics in computer science and artificial intelligence. More recently he specializes in rule-based languages and their applications with emphasis on knowledge representation and multiagent systems.
---
Prof Arkady Zaslavsky
Commonwealth Scientific and Industrial Research Organisation (CSIRO), Australia
Internet of Things, ubiquitous sensing and sensing agents
Abstract:
The Internet of Things (IoT) is part of Future Internet and will comprise many billions of Internet Connected Objects (ICO) or "things" where things can sense, communicate, compute and potentially actuate as well as have intelligence, multimodal interfaces, physical/virtual identities and attributes. IoT incorporates concepts from pervasive, ubiquitous and ambient computing which have become very popular in recent years. The IoT will be generating massive amounts of data streams from ICOs that include smartphones, tablets, mobile devices and the data will have to be stored, validated, processed and communicated. This talk will focus on IoT as a massive distributed computational and communication infrastructure for ubiquitous sensing and running a wide range of applications, services and software agents. It will also address the challenges of dealing with big data produced by the IoT, discovery of relevant and useful data, enriching IoT data with semantics, transforming IoT data into context for pervasive computing systems and integrating these into knowledge. The IoT will enable sophisticated services and applications including software and mobile agents which will be context-aware, intelligent and help with complexity, volume, variety and velocity of big data generated and circulating in the IoT. The talk will also present various CSIRO projects in IoT domain, including EU FP7 OpenIoT and SenseT which aim at building open flexible sensor-based information systems middleware.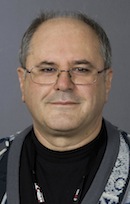 Biography:
Dr Zaslavsky is the Science Leader of the Semantic Data Management science area at Information Engineering Laboratory, ICT Centre, CSIRO. He is also holding positions of Adjunct Professor at ANU, Research Professor at LTU and Adjunct Professor at UNSW. He is currently involved and is leading a number of European and national research projects including SensMA - Sensing Middleware Architecture (CSIRO Sensor&Sensor Networks TCP, project leader, 2012-2015); EU FP7, OpenIoT: Open Source blueprint for large scale self-organizing cloud environments for IoT applications, 2011-2014 (Leader of CSIRO part of the project); EU KOLARCTIC KOLARCTIC IT Education, Networking, Partnering, Innovation (Sweden, Norway, Finland, NW Russia, 2010 - 2013). Before coming to CSIRO in July 2011, he held a position of a Chaired Professor in Pervasive and Mobile Computing at Lulea University of Technology, Sweden where he was involved in a number of European research projects, collaborative projects with Ericsson Research, PhD supervision and postgraduate education. Between 1992 and 2008 Arkady was a full-time academic staff member at Monash University, Australia, where he held various academic and administrative positions including Director of Monash Research Centre for Distributed Systems and Software Engineering, Director of Monash CoolCampus initiative that brought together pervasive computing researchers with university users. He was a Principal Investigator at CRC DSTC (Distributed Systems Technology Centre) leading and contributing to the DSTC project "M3: Enterprise Architecture for Mobile computations". He led and was involved in a number of research projects funded by ARC (ARC Discovery and Linkage) and industry, both at national and international level, totalling in support more than AU$ 12,000,000,000. He chaired and organised many international workshops and conferences, including Mobile Data Management, Pervasive Services, Mobile and Ubiquitous Multimedia and others. Arkady made internationally recognised contribution in the area of disconnected transaction management and replication in mobile computing environments, context-awareness as well as in mobile agents. He made significant internationally recognised contributions in the areas of data stream mining on mobile devices, adaptive mobile computing systems, ad-hoc mobile networks, efficiency and reliability of mobile computing systems, mobile agents and mobile file systems. Arkady received MSc in Applied Mathematics majoring in Computer Science from Tbilisi State University (Georgia, USSR) in 1976 and PhD in Computer Science from the Moscow Institute for Control Sciences (IPU-IAT), USSR Academy of Sciences in 1987. Before coming to Australia in 1991, Arkady worked in various research positions at industrial R&D labs as well as at the Institute for Computational Mathematics of Georgian Academy of Sciences where he led a systems software research laboratory. Arkady Zaslavsky has published more than 300 research publications (http://www.ict.csiro.au/staff/arkady.zaslavsky/) throughout his professional career and supervised to completion more than 30 PhD students. Arkady Zaslavsky is a Senior Member of ACM, a member of IEEE Computer and Communication Societies.
---